ཞི་བདེ་ཉི་མའི་གློག་བརྙན། ཚེ་གཟུངས་ལྷ་མོ། Shidé Nyima presents: Tsezung Lhamo
Thursday, April 21, 2016
6:00 pm–8:00 pm
A new film by Shidé Nyima in its NYC premiere
A nomad girl is orphaned on the eve of taking her college entrance exam. She leaves school and returns home to take care of the family's livestock so that she might support her brother's education. This is the story of Tsezung Lhamo.
Join us for a special evening with famous comedian, writer, producer, actor, and filmmaker Shidé Nyima, who will present his latest documentary film Tsezung Lhamo in its New York City premiere, with Q&A to follow. Tsezung Lhamo, which had its world premiere in Washington DC in early April, is a poignant portrait that examines Tibetan experience at the crossroads of tradition and modernity.
And don't miss "An Evening with Shidé Nyima: The Tibetan Comedian, Poet, Actor, and Filmmaker Talks About His Work" at Columbia University on Wednesday, April 20, 5:30 pm (SIPA Bldg., Rm. 918)
This program is brought to you by Trace Foundation with the Smithsonian Center for Folklife and Cultural Heritage and the Modern Tibetan Studies Program at Columbia University.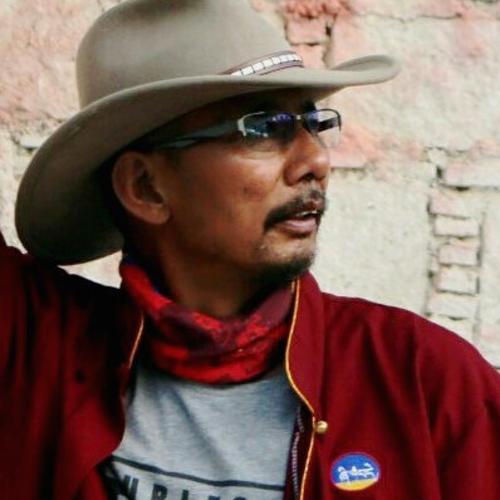 Shidé Nyima is one of the most famous Tibetan cultural producers of our time. A prominent comedian, writer, producer and filmmaker, he is a pioneer in Tibetan-language television, and is a prolific writer of song lyrics, comedy sketches, and poetry.
Shidé Nyima has won several awards for his achievements in poetry, stage, and film. Most recently he has won acclaim for his title role in Pema Tseden's Tharlo (2015), including Best Actor award from the Shanghai Film Critics Awards, and a nomination for Best Actor in the 9th Asia Pacific Film Awards. He is currently a Smithsonian Tibetan Artist in Residence.
TRACE FOUNDATION
132 Perry St., Suite 2B
New York, NY 10014
1 (212) 367-8490
events@trace.org
NEAREST SUBWAYS
A/C/E/B/D/F/M to W. 4th St. – Washington Sq.
L/A/C/E to 8th Ave. – 14th
1 to Christopher St.
PATH to Christopher St.