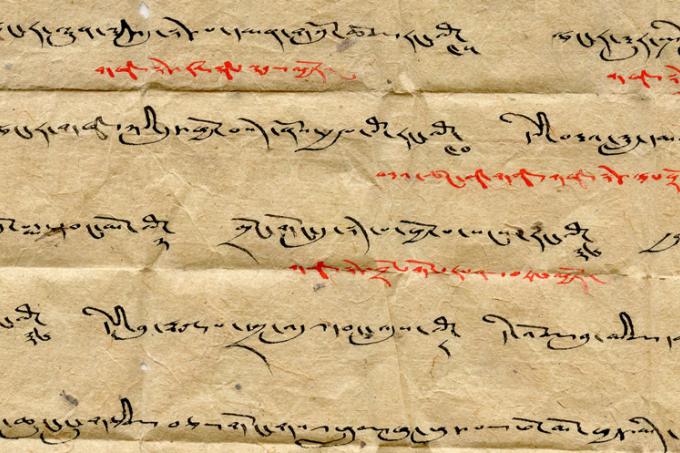 Latse Library has a notable collection of rare, out-of-print books, as well as unpublished manuscripts and writings. Special items include:
Early dictionaries including the Geshe Chödrak Dictionary (དགེ་བཤེས་ཆོས་གྲགས་པའི་བརྡ་དག་མིང་ཚིག་གསལ་བ།), the first Tibetan woodblock print book in a Western format, and glossaries from the 1950s;
Early Chinese Communist Party and PRC government publications in the Tibetan language on government policy, ideology, and political systems;
Over one hundred master's-degree theses in Tibetan from academic institutions in the PRC;
Thousands of photos, slides, and digital images documenting culture and society from the early twentieth century to the present;
Calligraphy samples, contemporary paintings and prints, posters, pamphlets, and postcards.
Please visit our Special Collections page to learn more about our rarer materials.